Hospitality Charity Run
We started off our board year with the HTH hospitality run. This is an event initiated by one of our lecturers, Ms van Emden, to get the HTH community moving. It is a virtual run starting from the campus in The Hague to the Amsterdam campus and back. The name of this event might put you on the wrong track as this event is certainly not only about running. The run can also be completed by biking, hiking or swimming and while doing this you will pass several hospitality related milestones. The milestones include famous hotels, restaurants and other interesting highlights along the way. Have you completed all 198 kilometres? Congratulations, good job! You willl receive a well-deserved medal and there is a chance that you can win great prices as you will be automatically joining a raffle too. What are you waiting for? Sign-ups are open until April!  
Valentines surprise
On the 14th of February Board Bosman delivered Valentine packages to Comitas members. Many lovebirds, friends and family members were surprised with a package including two bottles of Gracias Beer, a rose, a candle and a lovely homemade cupcake. We loved to see all happy faces on this LOVEly Sunday!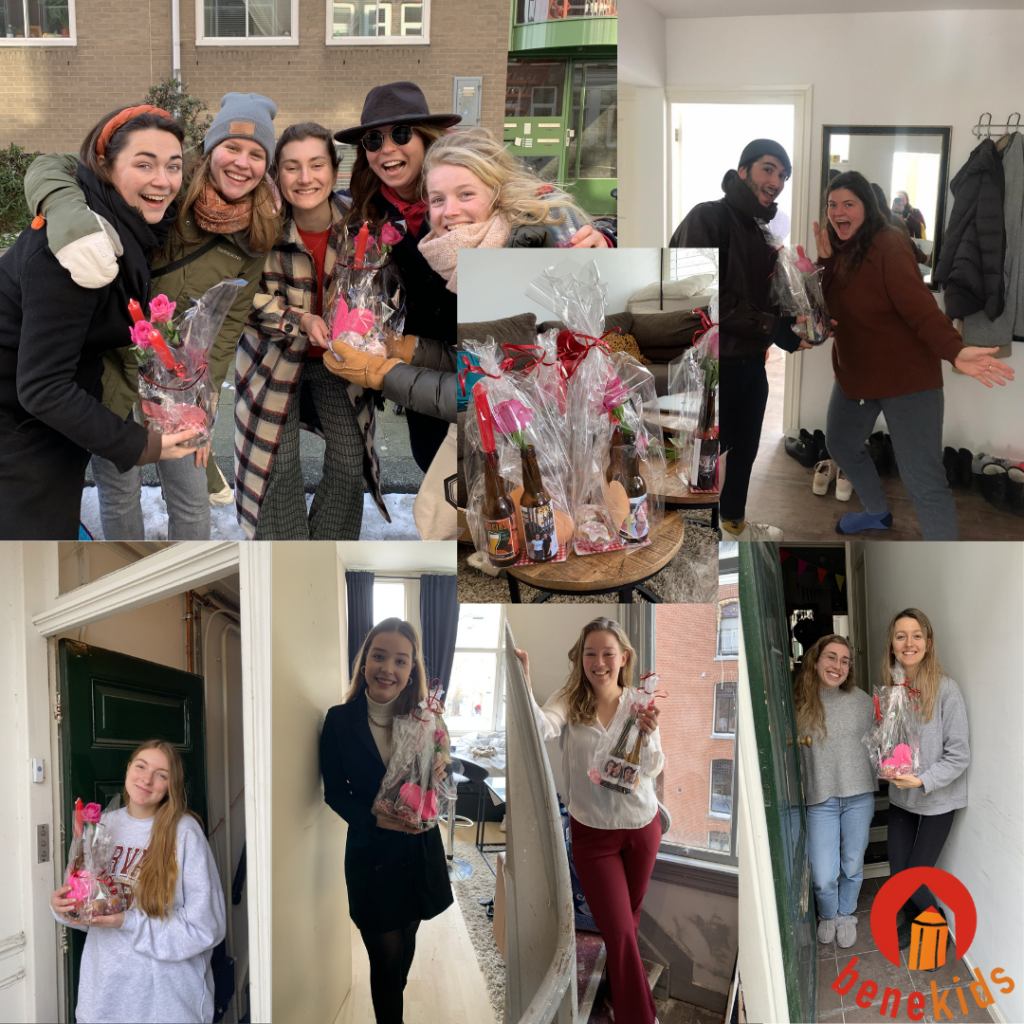 Benekids X HTH Practical Education
During block C two PE groups worked for their F&B assignment on the 'Big Benekids Take-away box: A culinary trip around Central America'. The teams participated in the Benekids competition: Team Holst vs. Team De Vos. Both groups passionately created a take-away box containing recipes focussing on the three countries that Hotel Con Corazon has its hotels established: Mexico, Nicaragua and an upcoming one in Costa Rica. Team De Vos put the most creative box together and is therefore chosen as the winner of this competition! We are currently looking into opportunities to give students this culinary trip around Central America and a glimpse of the food that these beautiful countries have to offer!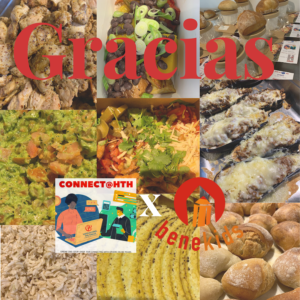 Spinning4Charity
You are probably known with the concept of Rocycle: spinning on the beats of up-tempo music. That is exactly what we did during this event at WeAreVélo. 
We wish everyone a well deserved summer break!
Dam tot Damloop
Due to COVID-19 measures, the Dam tot Dam loop 2021 unfortunately got cancelled. However, we managed to organise an alternative run at the Amsterdamse Bos on the 19th of September. In collaboration with RunningHolland, this event resulted in a great success! Over 100 participants ran either 5.3km, 10.7km or 16,1km and everyone made it to the finish line. An incredible amount of €3.268,- has been raised during this amazing day!
BeneKids would like to thank not only all the runners and their sponsors, but also RunningHolland for their collaboration. Furthermore, we would like to thank Hotelschool The Hague for sponsoring the t-shirts! Lastly, a big thanks to HealthClubOpenAir for training our group of passionate runners, by providing free bootcamps in Rembrandt park.